Massage Therapy is an integral part of chiropractic care. It helps release toxins stored in soft tissue, and prepares the body to receive an effective adjustment. Massage Therapy combined with Chiropractic Care offers lasting pain relief for many different chiropractic conditions. A massage done at a local spa of course feels wonderful, and can be incredibly relaxing, however, chronic pain or muscle tightness can return rather quickly. This is in part because the underlying cause of pain has not being addressed. On the contrary, a therapeutic massage performed along side with the medical knowledge and guidance of a medical practitioner, like a chiropractor, can completely change the course of your rehabilitation.
At The Chiropractic Place we have a wonderful, spacious, and private suite where our Certified Massage Therapist, Maranda Martin, offers clinical and therapeutic massage treatments. We are available seven days a week and trained to work alongside chiropractic care. If you are looking for ways to enrich your overall health and well-being, give us a call: (530) 221-8443
Massage Plans and Pricing:

30 minutes massage: $40
1 hour massage: $80
1.5 hour massage: $105
2 hour massage: $140
While our office does not bill insurance directly, we are happy to provide you with a super-bill that you can submit to your insurance company for reimbursement.
Meet our Massage Therapist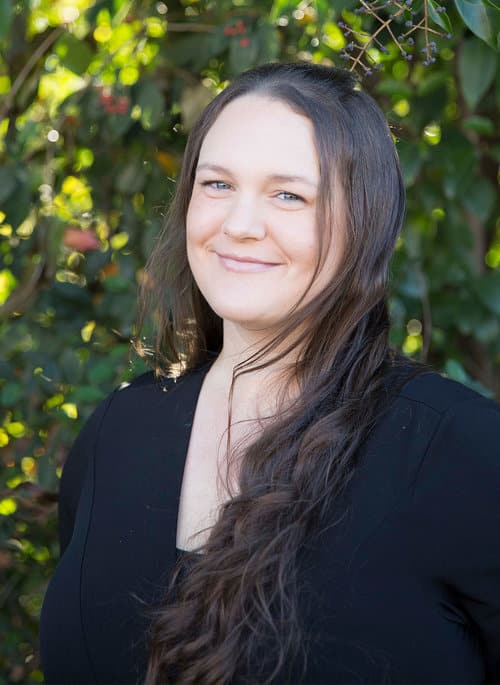 Our Certified Licensed Massage Therapist, Maranda Martin, has been a massage therapist for over 12 years. For the past 3 years she has called Redding her home. Prior to living in Redding, she attended The Institute of Massage and Spa Services in Sonoma, CA, graduating in 2005. In addition, she went on to take advanced courses and became state certified in 2014. Maranda's ultimate goal is to ensure our patients leave our office feeling rejuvenated, relaxed, and renewed.
Maranda specializes in targeted head, neck and back massage treatments, with a focus in extended massage therapy sessions. She offers 60 minute, 90 minute, 2 hour and 3 hour massage sessions. Which allows her to fully address all the problem areas thoroughly as well as the entire body.
Incorporating massage and bodywork into your chiropractic, physical therapy, and rehab care plan, will assist in calming down your nervous system, the muscles around the spine, as well as injured or inflamed areas. The benefits of massage therapy go hand in hand with chiropractic care. Like Chiropractic Care, our goal with massage therapy is to help our clients help themselves to move from damage control to prevention. To improve their overall quality of life, so they can live the life to the fullest!
Massage Therapy Can Relieve Your Pain!
Many people think that getting a massage is just a way to pamper yourself. That however is not the case. A massage has many healing properties for your body. There are numerous studies that show how getting a massage can help reduce:
Anxiety
Stress
Sports Related Injuries
Insomnia Related to Stress
Headaches
Digestive Issues
Fibromyalgia
Myofascial Pain Syndrome
Soft Tissue Pain and Injuries
Joint Pain
Massage Therapy Promotes Wellness
Besides helping with bodily injuries and stress, massage therapy also helps you mentally. It promotes calmness, caring, comfort and connection. A massage helps the body and mind connect and heal together. This is why massage therapy in recent years is changing from alternative medicine to being recommended by doctors and chiropractors regularly!
Benefits of Rountine Massages
Strengthens Immune System
Improves Blood Circulation
Releases Toxins
Promotes Healing
Builds Enzymes
Improves Sleep
Lowers Blood Pressure
Relaxes Muscles
Releases Endorphins
Reduces Stress
Regulates Hormones
Regular massages also help your body learn how to relax. You may not even realize how stress and anxiety are affecting our body. You may notice that when you are breathing you are taking shorter, shallower breaths instead of breathing at a normal pace you are breathing more often. This can be attributed to the tightening of the muscles around the rib cage and abdomen causing your breathing to be constricted.
There are massage techniques that help lengthen and release the constriction in abdomen which will improve your breathing greatly. In addition, regular massage therapy is known to help with respiratory ailments like; allergies, sinus issues, asthma, bronchitis.
Eliminate Stress with Massage Therapy
Both chiropractic care and massage therapy are natural way to heal your body of aches and pain and stress. When you combine the two therapies together and schedule a massage before your chiropractic adjustment, your body is then more receptive to the chiropractic treatment. Your body is more relaxed and will hold the adjustment in place longer because your muscles, and joints are loosened.
The other reason chiropractic care and massage therapy work so well together is they each focus on different parts of the body. Chiropractic care focuses on the hard tissue in the body, the vertebrae and joint of the spine, while massage therapy focuses on the soft tissues of the body, the muscles. By having both of these areas targeted in correlation with each other your body is receiving better overall care and will heal much faster.
Sports Injury Massage
If you are a weekend warrior, or an avid athlete, chances are you used to being "sore." From a twisted ankle or sprained knee to broken bones, and muscle spasms, massage therapy can provide an excellent opportunity for a quicker recovery. With the pressure of our massage therapist's hands improving blood flow, your muscles will become warmer. Then with stretching tight tissues and breaking down adhesions, the massage will help flush out swelling in joints, allowing for faster healing.

If you have a hamstring injury, the benefit of stretching out tightness and loosening scar tissue can aid in recovery. And for back and neck spasms or nerve pain, various types of massage can be both relaxing and energizing, and even help after an injury. However getting a deep tissue massage will help flush the lactic acid and other metabolic waste from your muscles, allowing more oxygen-rich and nutrient-filled blood to flow through your body.
Regular massages is one of the best things you can do for your body after engaging in athletic activities. Getting a massage helps the sore muscles and joints, so that they will be able to heal and let you enjoy more time doing the things you love! By committing to a continual massage program, you can accelerate the recovery process after suffering injuries.
Auto Accident Massage
Another great time to get a massage is after you have been in any kind of accident, whether you have fallen or been in a car accident. When your body suffers any kind of trauma like a fall or car accident it is very common for you body become jarred and stiff. By getting a massage you are releasing the tension and stretching out the muscles that have been jarred or compressed. When your neck or back is compressed from any kind of accident the rest of your body does not function the way it should. You are more prone to headaches and you may not be able to sleep from the pain or discomfort.
When you have been involved in a car accident your body suffers through a lot of trauma mentally and emotionally. Concussions, whiplash, sprains, and strains can all be treated with Massage Therapy and Chiropractic Care. When getting a massage your circulation is greatly improved which will help reduce any swelling in your body. It will also improve your immediate range of motion. No car accident is the same and your massage will be tailored to you personally and what your injuries are. By combining Massage Therapy and Chiropractic Care your body will be functioning properly in no time!
Massage Therapy During Pregnancy
Many women don't realize that massage therapy during pregnancy is one of the greatest things you can do for your body while growing a miracle. In fact many OBGYN's highly recommend chiropractic care and massage therapy during pregnancy to help expectant mothers healthy and happy. Getting massages during your pregnancy can help with:
Backaches
Stiff Necks
Leg Cramps
Headaches
Swelling in Your Legs and Ankles
Reduces Stress on Weight Bearing Joints
Encourages Blood and Lymph Circulation
Relaxes Nervous Tension
Helps Promote Better Sleep
Helps Relieve Depression or Anxiety Brought on by Hormone Changes
Be sure to talk to your massage therapist about any areas you are having trouble with, so that we can take special care of your needs. By getting regular massages while you are pregnant this will also help release the natural chemicals serotonin, endorphins, and dopamine. These chemicals help promote a deeper, longer lasting sleep. Which we all know how important rest, relaxation is for you and your growing baby.
Before you get a massage while you are pregnant you should discuss it with your OBGYN to make sure it is safe for you and the baby. If you are having a normal low risk pregnancy there is no reason that you should not be able to have regular massages. If you are experiencing a high risk pregnancy there may be some different types of massages that would be better for you or that you may not be able to do.
Chiropractic care and massage therapy are two of very important treatments that you can do for your overall body and mind. The relief of stress, better posture, and a healthy spine with aid in your overall health and wellness, so that you are able to live your life to the fullest enjoying all the things you love to do. Our office is ready to help you with all of your chiropractic and massage therapy needs. Call our today to schedule a massage or adjustment. (530) 221-8443
Clinic Hours
Monday – Thursday
9:00am – 1:00pm
2:00pm - 5:30pm
Closed Fridays and Weekends
Our Address
The Chiropractic Place
1123 Hilltop Drive
Redding CA, 96003